Account Class File
Select Account Classes from the File Menu to add, edit or delete account class numbers...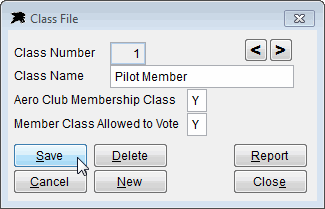 This file stores your account class grouping codes. Class numbers place individual accounts into various groups for reporting, messaging, automated invoicing and any other desired task.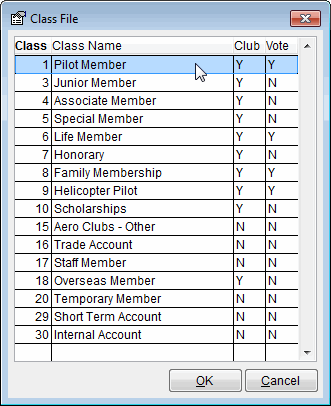 If you are an Aero Club operator, the Class file allows you to set membership details also to assist in member related functions. The classes are used extensively for subscription billing in this case.
If you run a commercial Flight School, the club options are simply ignored. You would still use the Account Classes to separate Internal, Trade, Student and Staff accounts into logical groups.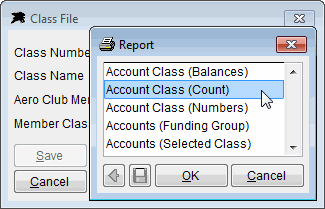 The 'Report' button will list available Account Class related reports here. These reports can also be accessed from the Reports Menu