Defect Reporting
Select Defect Log from the Flightops Menu to access this screen.
This function may be used to log aircraft defects into the system. The defect log is part of the Maintenance System and the Authorisation system will check it for reported defects against the selected aircraft.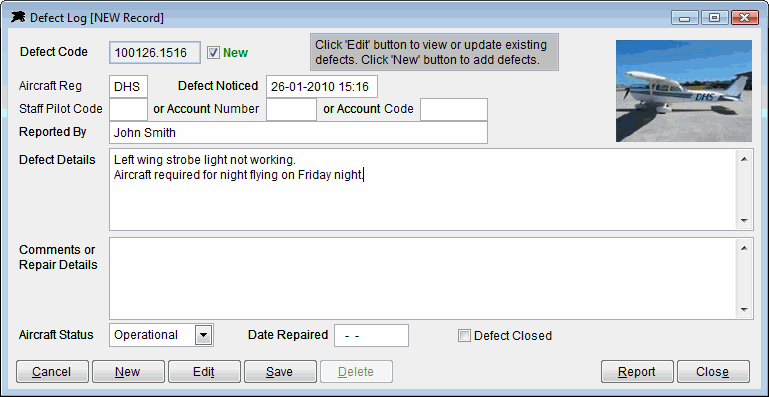 Click the Edit button to scan or edit existing defects. You can also view all closed defects. The system retains the defect history.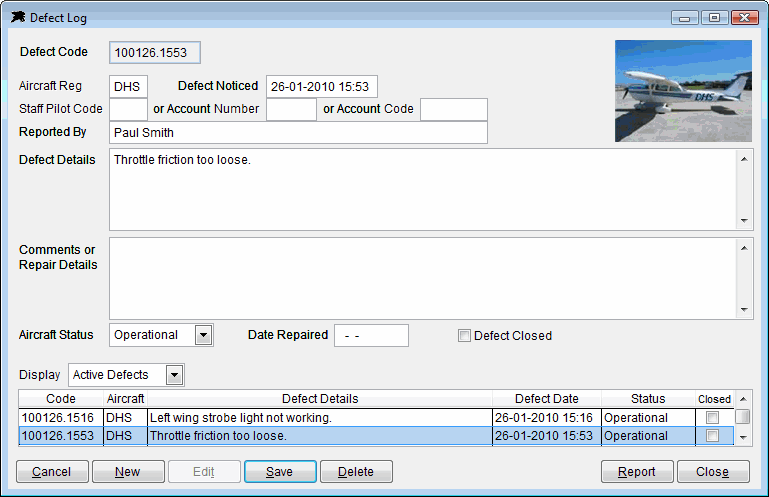 The aircraft can be flagged as grounded if required from this form.