Other Transaction Functions (Non-Flight Items)
Flight Invoice input is a specialised form for invoicing dual, solo or commercial flights and all other 'non-flight' related transaction input is a simple process. The following images will show you some of the normal input for daily accounting.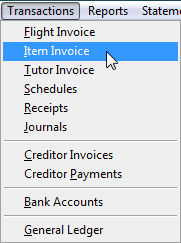 Item Invoice input is used for charging all other non-flight items to your account holders....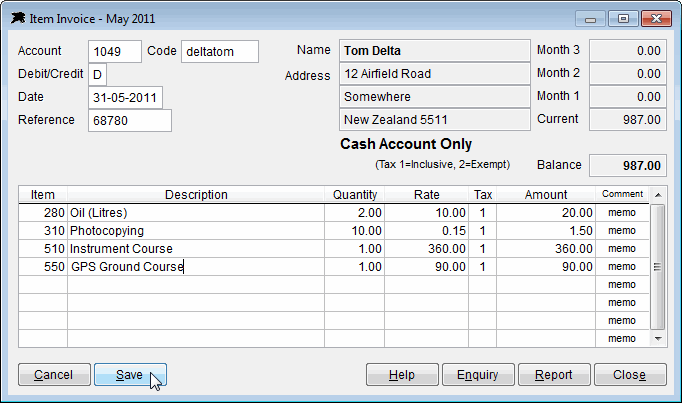 Receipts screen is used for entering all payments received. The system has the usual banking functions, bank accounts and reconciliation functions.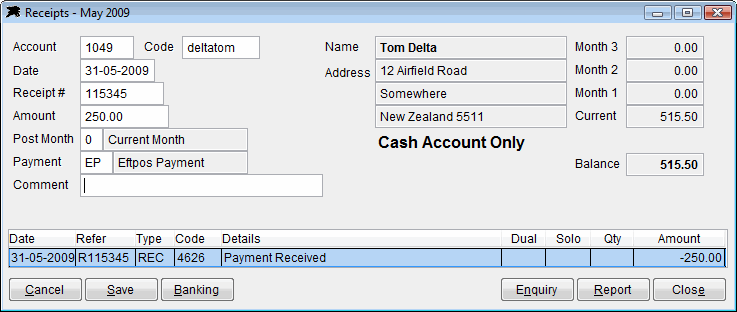 The View Account (Account Enquiry) screen has the usual functions. History transaction lookup is very fast and account print outs are easy...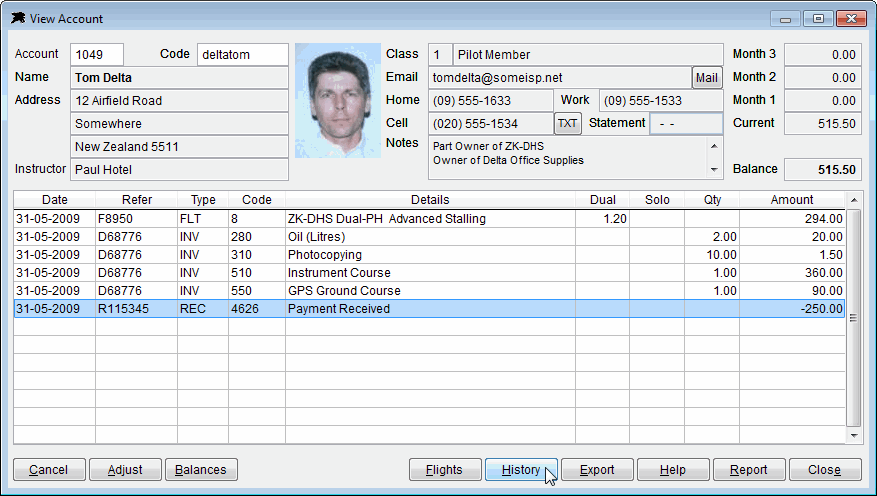 Account statements are a compact tidy layout. A sample follows...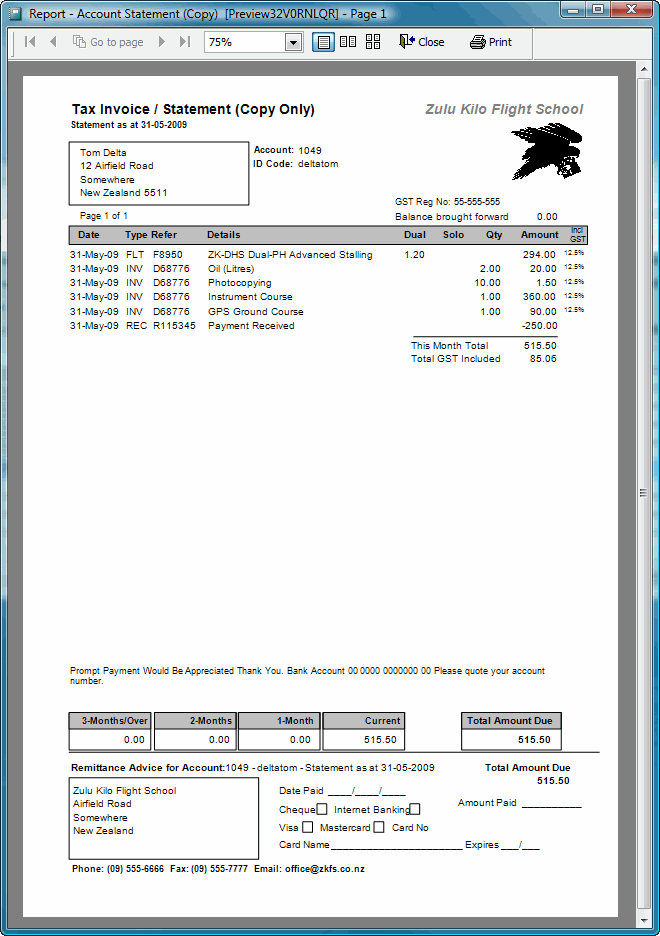 Schedules are bulk billing transactions and are automated batch jobs designed to invoice items such as subscriptions and regular repeat billing tasks. An example could be monthly hanger rental charges or aircraft parking. The Schedules System is very flexible and also capable of billing complex tasks such as overdue account interest if desired.