Datahawk Copilot Menus
Main Menu Bar - This page contains web links to the operating manual pages for most menu items. If you are already a Datahawk Copilot user, you can also simply click the 'Help' button located on most processing screens to take you directly the relevant operating manual page.

File Menu
File Menu - Contains your primary master files. Use this menu to add, edit or delete any master file records.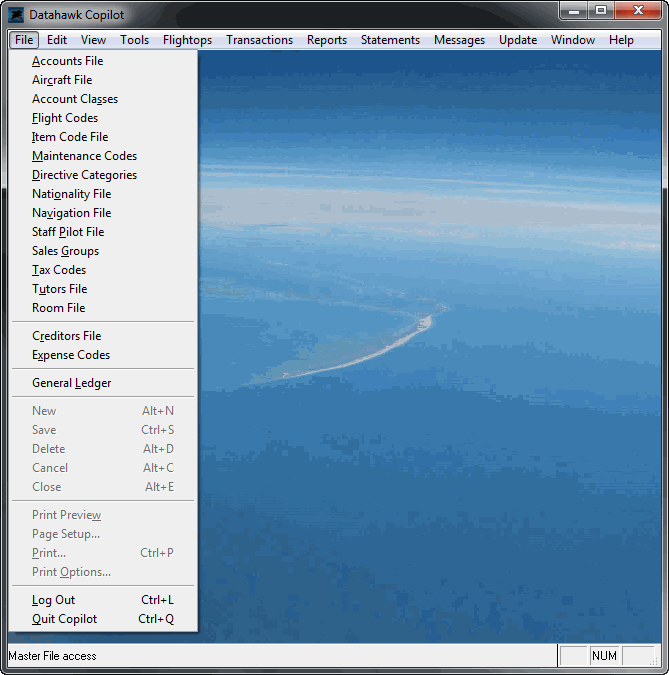 Edit Menu
Edit Menu - Contains the standard Windows edit functions common to most Windows applications.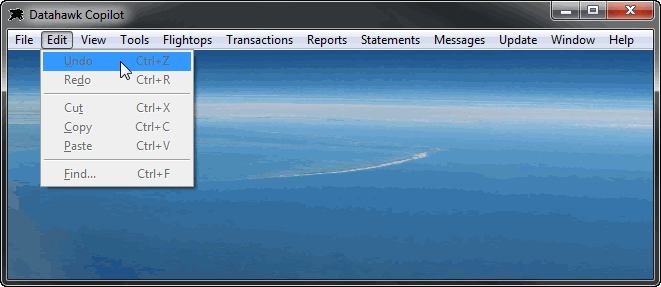 View Menu
View Menu - Contains Flying Account (Debtor) enquiry, Creditor enquiry and General Ledger enquiry screens. These are your best options for viewing account balances and transactions. Each form also has various reports available from the Report button. Note: The enquiry screens also have an Adjust button. These special buttons will present you with various transaction adjustment options that will allow you to credit or repair transactions if you have entered incorrect details. For example, an entire flight transaction can be credited with the click of a few buttons. You are also able to change some data such as an instructor code without having to credit and re-input the entire flight using the 'Adjust' buttons.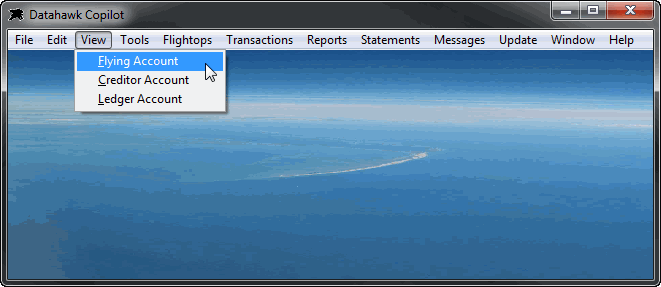 Tools Menu
Tools Menu - Contains mostly special functions that are not required on a daily basis. You may access your login details and messages from here if required.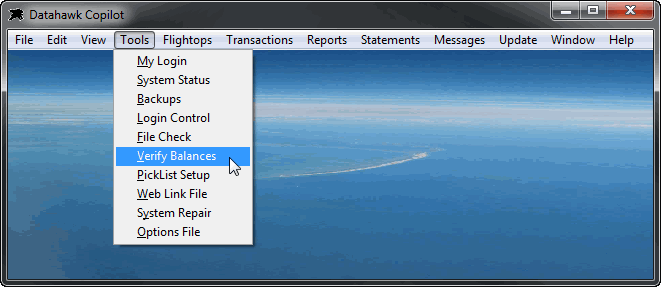 Flightops Menu
Flightops Menu - Contains functions related to aircraft, pilot and maintenance flight operations.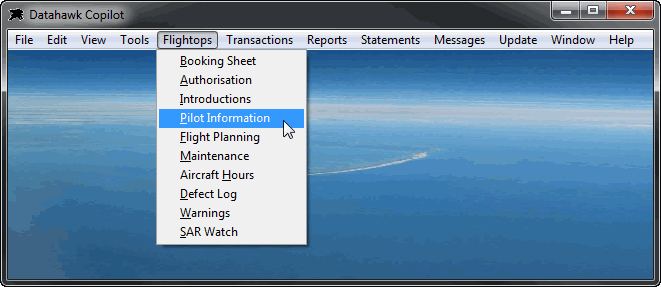 Transactions Menu
Transactions Menu - All accounting transactions are accessed from this menu.
Reports Menu
Reports Menu - Report listing menus and set up options.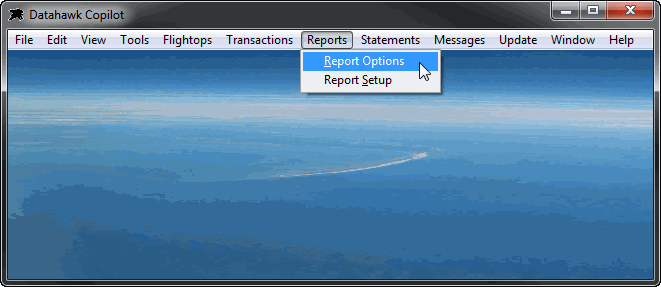 Statements Menu
Statements Menu - Acccount statements and label printing options.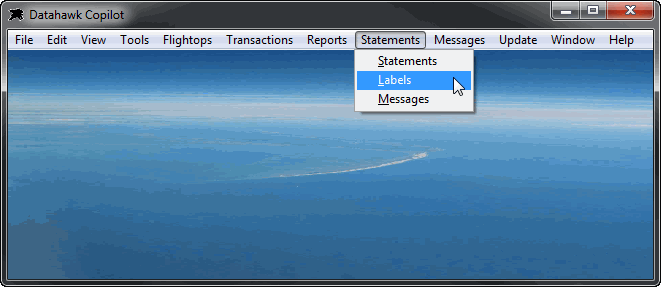 Messages Menu
Messages Menu - This software has an optional messaging module and a built in email system that is primarily used for automating the output of account statements via email.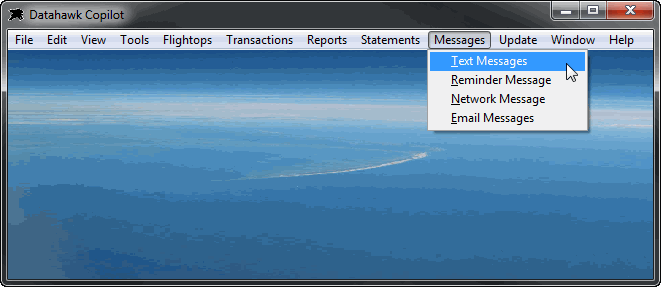 Update Menu
Update Menu - Used for software updates, daily data backups and end of month accounting updates.

Window and Help Menus
Window Menu - Gives you three quick sizing options for the Copilot System. The application normally starts in full screen mode and you can change the window size here.

Help Menu - Will display an About Datahawk window and various options and links to these manual pages.