Receipts and Banking
Select Receipts from the Transactions Menu to input all cash, eftpos, credit card, direct credits or any other revenue into your accounting system.
Note: To Cancel a receipt, input a negative receipt amount in the 'Amount' field of this form.
For easier handling of cancelled items (if they do not belong to the current banking batch), enter them into a separate empty banking batch immediately after updating a normal banking batch. When ready, update the cancelled receipt as a separate batch to clear it from the system. You will then have a clean banking batch and less confusion about cancelled items.
Receipt input is not complicated. However, it is important that the correct 'Payment Type' is used when inputting the receipts. The payment types control the final banking batch deposit and direct credit totals.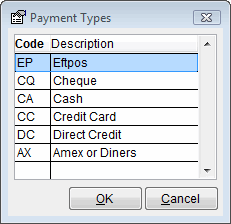 Click the Banking button to display the current receipts input and to access the banking summary reports and update...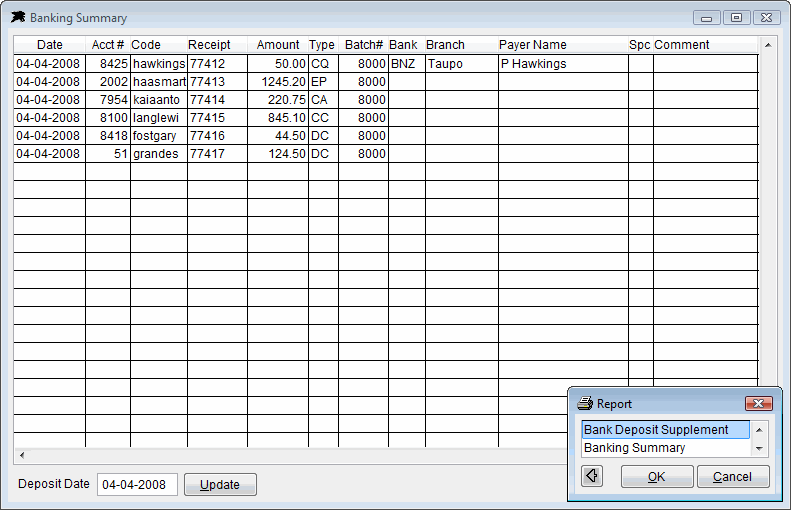 The banking reports will sub total each receipt type into the proper groups. Print the reports, check the input totals, reconcile your cash draw then use the 'Update' button to post the totals to your bank account file and clear the current banking batch ready for a new days receipts.