Flight Grading Options
The Datahawk Copilot system also provides fields to input a grade number and notes for each training flight that allows instructors to input comments about a students progress or performance for each flight they complete. There are two fields on the Flight Invoice screen to input a grade number from 1 to 5 and a comments box to input recommended action for the next instructor to read.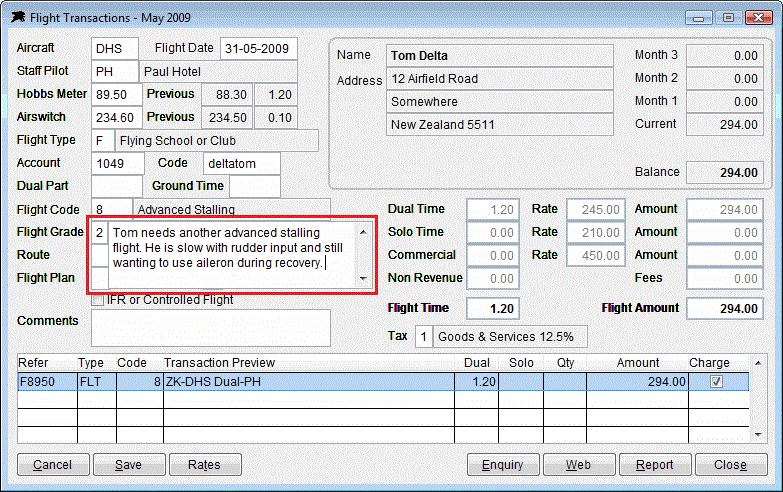 Flight grading and notes may also be input or edited using the transaction adjustment options. Use the View Account screen to look up the students account. Highlight the required flight transaction , then click the Adjust button...

You may change the grade number or comments here....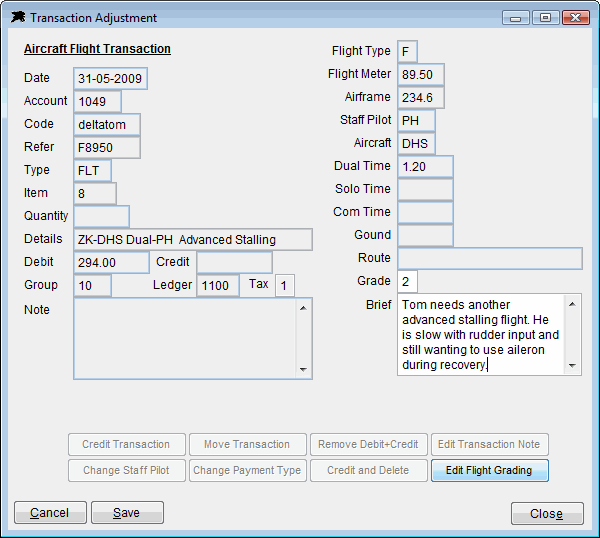 Instructors may view the grade numbers and flight notes using the Flights button found on the Pilot Information Screen or the Authorisation Screen. Both options will list all known flights for the student with the grade number and Memo field to read the comments (Just hover your cursor on the word Memo to read the notes)...

Any existing pilot grade number and instructor briefing text can also be edited after the flight has been invoiced using the options on the Flights screen...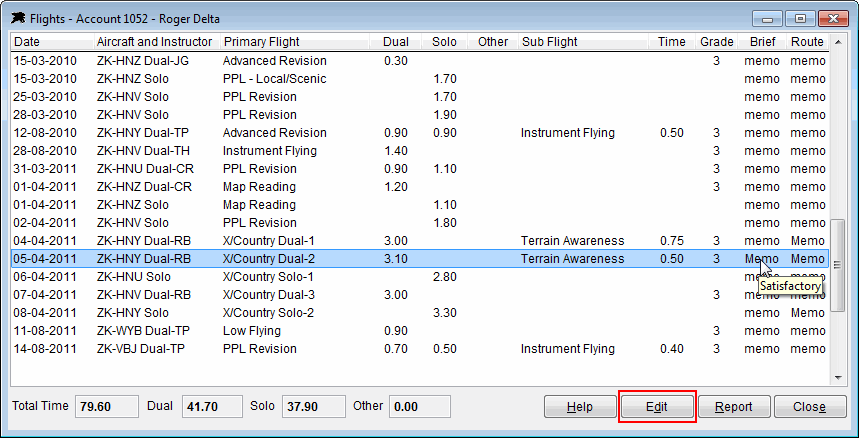 Flight Codes may also be input or edited after a flight has been invoiced using the 'Edit' button located on the Flights display screen. The Flights display screen can be accessed from the Pilot Information or the Authorisation and the View Account screens.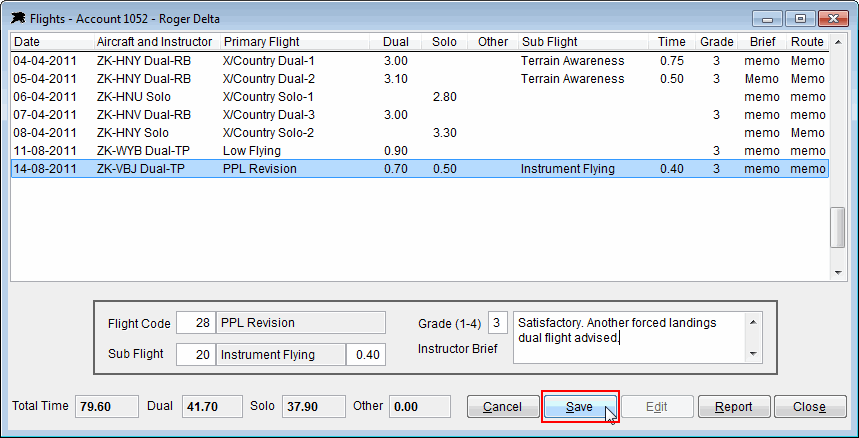 Primary flight code, Sub Flight code and Sub Flight time may be edited here. Grade number and briefing text are also accessed here. The Report button has various logbook printouts and summary reports available.