General Ledger Update
Before updating the General Ledger you should ensure all waiting GL batches have been posted for the relevant GL period.
Select Update from the Copilot Main Menu then choose the General Ledger option to finalise each GL period when you are ready to begin posting batches or journals for a new month. You would normally update the GL after you have closed off and updated both the Debtors and Creditors systems for the same period. The Debtor and Creditor modules both create GL journal batches ready for posting when they are updated. You simply post these batches into the required GL period, along with any other manual journals, to produce your Trading Account, Profit and Loss and Balance Sheet reports on a monthly basis.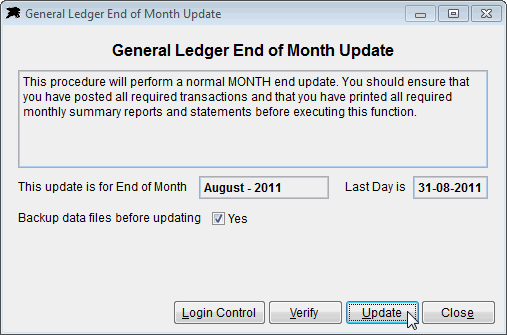 It is a good idea to click the 'Verify' button at this stage to ensure that there are no errors in the transaction files. The verification system should simply report 'OK' for all items. If there are errors that you are unsure about, simply Contact Software Support for assistance.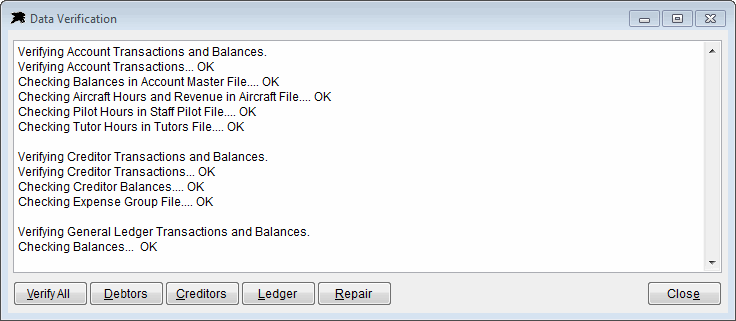 You will have to instruct all other users to exit the Datahawk system to perform the end of month update. The update control panel allows you to access the User Control system to force users to exit if required. When ready, click the Update button.
The program will check and backup the data files then it will age all GL balances into the new month or new year as required.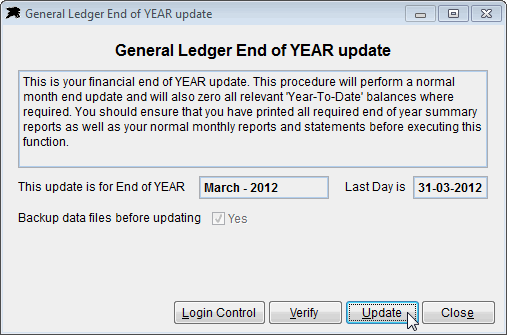 Simply close the Update form when it has completed and begin processing the new GL month.