Bank Account Validation
Select Creditors File from the File Menu to add or validate bank account numbers.
If you are using the optional Datahawk Internet Banking functions, you will need to load and validate the creditor bank account numbers in this master file.
The software requires that two management level users validate bank account numbers before payments can be output from the bulk internet payment batch system. Management level users are created by the System Controller within the Datahawk system. The following example shows the procedure for validating a bank account number...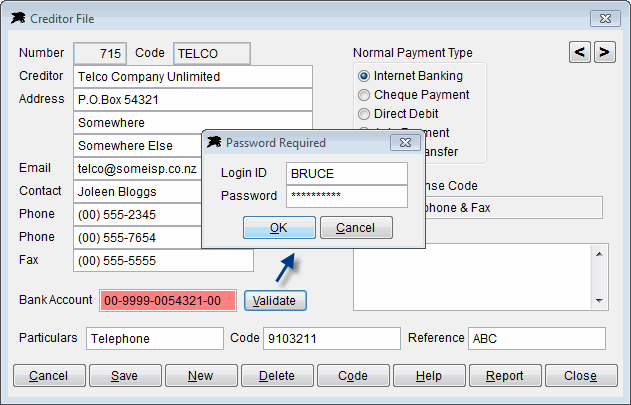 Users are not forced to validate accounts at the same time or on the same workstation. The first person simply enters their password and saves their changes. The bank account field colour will change from red to amber when one validation has been completed. Place the mouse cursor on the account number to display the validation status...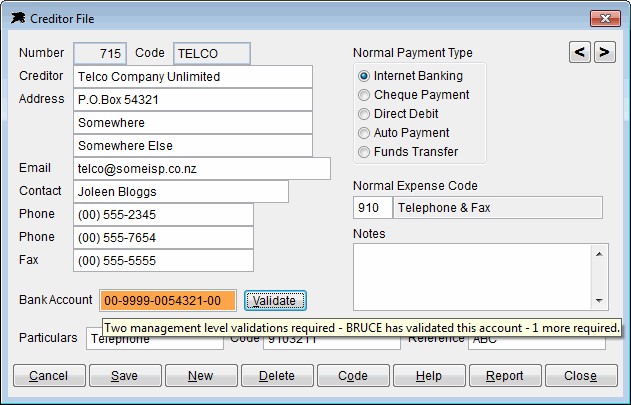 The second user validation can take place at anytime after the first on any other workstation. A validated bank account will display with a green background and the tool tip display will show the users who completed the process...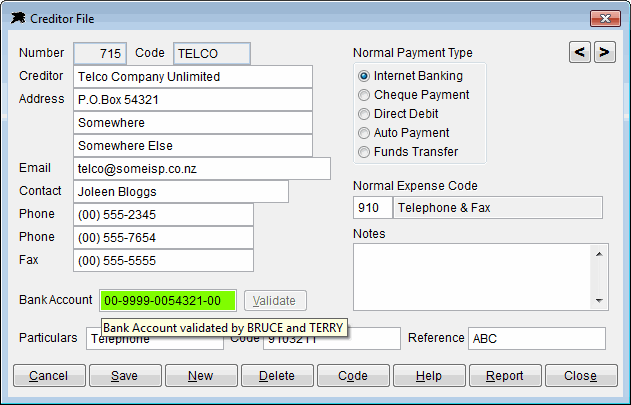 Note - The lack of a validated bank account does not prevent 'IB' type payments being made in the Datahawk system. The person entering creditor payments can still add the details to the current internet banking batch however, the batch cannot be finalised until all bank account numbers are verified.
You can find more detail on the batch payment process on the Internet Banking Payments page.